Response, Recovery, and Resilience to Oil Spills and Environmental Disasters: Engaging Experts and Communities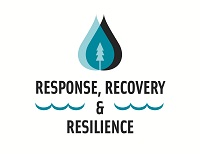 A Symposium and Workshop for Community Stakeholders, Researchers and Policymakers
Tuesday, Jan. 29, 2013
8 a.m. – 3 p.m.
Location:  Energy, Coast and Environment Building, LSU Campus, Baton Rouge, LA 70803
Sponsored by:  Louisiana State University Superfund Research Center, LSU Department of Environmental Sciences School of Coast and the Environment, Oregon State University Superfund Research Program, Oregon State University Environmental Health Sciences Center, and the Louisiana Environmental Action Network (LEAN).
 Presentations from the Symposium are posted on the Oregon State University Superfund Research Center website: http://oregonstate.edu/superfund/LSUSymposium1.13#91
Morning Session 
Enhancing Community Resilience  
Margaret Reams, PhD, associate professor, Department of Environmental Sciences, Community Engagement Core leader, LSU Superfund Research Program (SRP)
Topic:  Attributes of resilient communities
Marylee Orr, executive director, Louisiana Environmental Action Network (LEAN)
Topic:  Enhancing the adaptive capacity of communities by encouraging self-organization among local environmental groups
Innovative Methods and Approaches to Respond to Environmental Disasters
 Kim Anderson, PhD, professor, Environmental & Molecular Toxicology; SRP Project leader - Biological Response Indicator Devices for Gauging Environmental Stressors (BRIDGES), Oregon State University  
Topic:  Engaging residents for environmental assessments; Demonstrations of passive sampling techniques.
Anna Harding, PhD, professor and co-director, School of Biological & Population Health Sciences; SRP Community Engagement Core leader, Oregon State University.
Topic:  Data-sharing issues for community-based research projects involving academic and community partners
Wilma Subra, past vice-chair of the U.S. Environmental Protection Agency National Advisory Council for Environmental Policy and Technology.
Topic: Engaging community stakeholders in assessing local envrionmental conditions.
Representatives from the Louisiana Department of Environmental Quality (LDEQ)- Topic:  Communication between agencies and communities, and environmental monitoring protocols following environmental emergencies 
Adaptive Strategies for Community Recovery
 
Tuan Nguyan – deputy director, QMVN Community Development, Corp, New Orleans, La.
Topic:  Overview of the actions taken by this New Orleans East community to recover after Hurricane Katrina and the BP oil spill
 
Early Afternoon Session:
The afternoon session consisted of break-out sessions for focus groups, with each table focused on one of the following topics:
Group One:  Response and Characterizing Exposure
During emergency events, which contaminants should be assessed and by whom?  Are there opportunities to improve monitoring efforts?
Group Two:  Recovery and the Role of "Citizen Scientists"
What are the "best practices" for training citizen scientists?  How can they participate in exposure assessments? What QA/QC standards are needed to ensure citizen-collected data is useful for policy makers?
Group Three:  Resilience and Community Participation
What are the best approaches and practices for stakeholder participation in assessing local environmental conditions?  What are the best ways to share technical information among local groups?  How can communities build resilience to environmental contaminant disasters.
Note:  During breaks, Kim Anderson and Anna Harding presented videos on exposure routes of environmental contaminants and how passive samplers work (all videos will be in English, Spanish and Vietnamese).
This page was last updated Friday, December 13, 2013